DOXIMITY DIALER INSTRUCTIONS
STEP 1
When provider is ready to join your televisit you will receive a text from them. Click on the blue link in the text message.
STEP 2
Press the consent to receive messages button.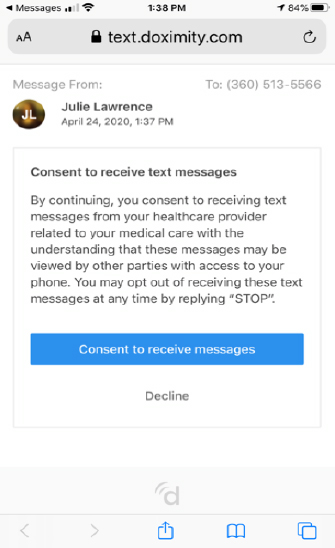 STEP 3
Next, you will be asked to join a secure video call. Click on the blue link.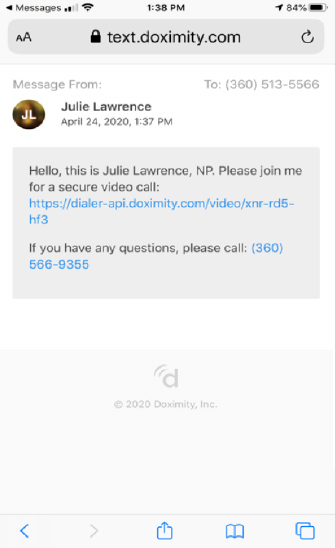 STEP 4
Allow access to camera and microphone.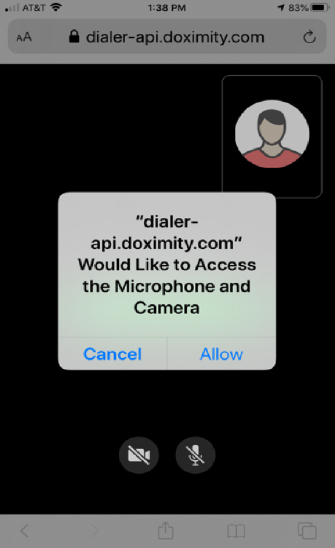 STEP 5
Press Join Video Call button to begin your televisit with the provider.